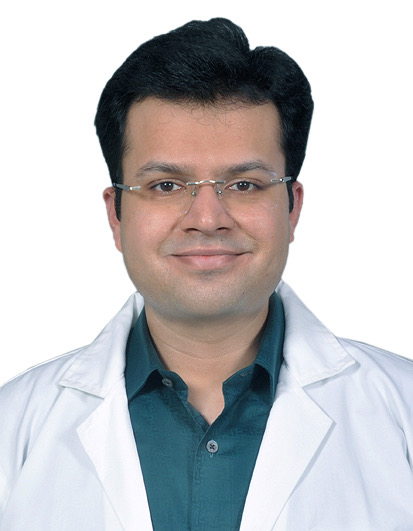 Dr. NIKHIL GUPTA
MBBS, DNB (Radio-Diagnosis)
Welcome to the official website of Dr. Nikhil Gupta, a highly skilled and accomplished medical professional specializing in the field of Radiology. Dr. Gupta is dedicated to providing exceptional healthcare services and is renowned for his expertise in diagnosing and interpreting medical images. With an extensive educational background and years of valuable experience, he is committed to delivering precise and accurate results to his patients.
Dr. Nikhil Gupta holds the distinguished qualifications of MBBS and DNB (Radio-Diag.), representing his comprehensive knowledge and proficiency in the field of radiology. His relentless pursuit of excellence and commitment to staying updated with the latest advancements in medical technology ensure that patients receive the highest standard of care.
With a professional career spanning five years, Dr. Gupta has garnered invaluable experience, refining his skills in various facets of radiology. 
He has been instrumental in conducting an array of diagnostic procedures and has demonstrated exceptional proficiency in performing ultrasound examinations, particularly in the areas of abdominal imaging, obstetric ultrasound, and Doppler studies. His adeptness in these specialized procedures has earned him a reputation as a reliable and sought-after radiologist.
Patients can avail themselves of Dr. Gupta's exceptional services at the esteemed Janta Diagnostic Centre, located at 12/404 Sunder Vihar, Main Outer Ring Road, New Delhi, Delhi 110087. The center is equipped with state-of-the-art imaging technology, ensuring precise and accurate results for every patient. Dr. Gupta and his dedicated team of healthcare professionals prioritize patient comfort and safety, providing a warm and welcoming environment throughout the diagnostic process.
On this website, patients can find comprehensive information about Dr. Gupta's specialization in radiology, along with details regarding his qualifications and experience. Patients can also learn about the range of services he offers, including ultrasound examinations of the abdomen, obstetric ultrasound, and Doppler studies. The website serves as a valuable resource, allowing patients to familiarize themselves with Dr. Gupta's expertise and make informed decisions about their healthcare needs.
If you are seeking an accomplished radiologist in New Delhi, Dr. Nikhil Gupta is the trusted professional who can deliver exceptional diagnostic services with utmost precision and care. Schedule an appointment today to experience the highest quality of radiology services provided by a proficient and dedicated healthcare practitioner.